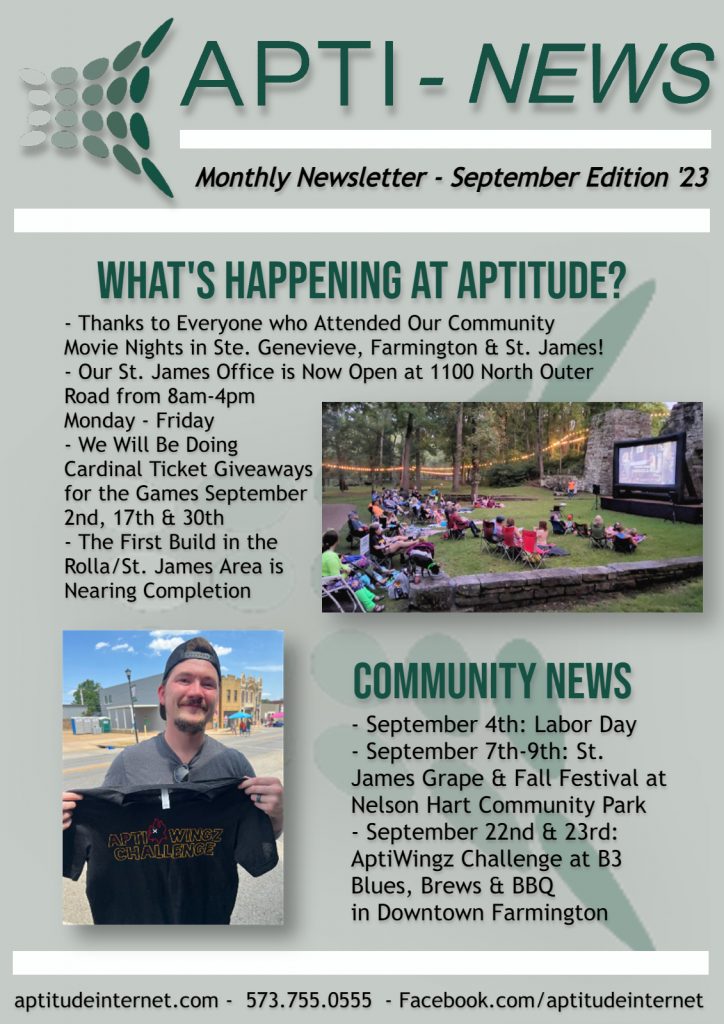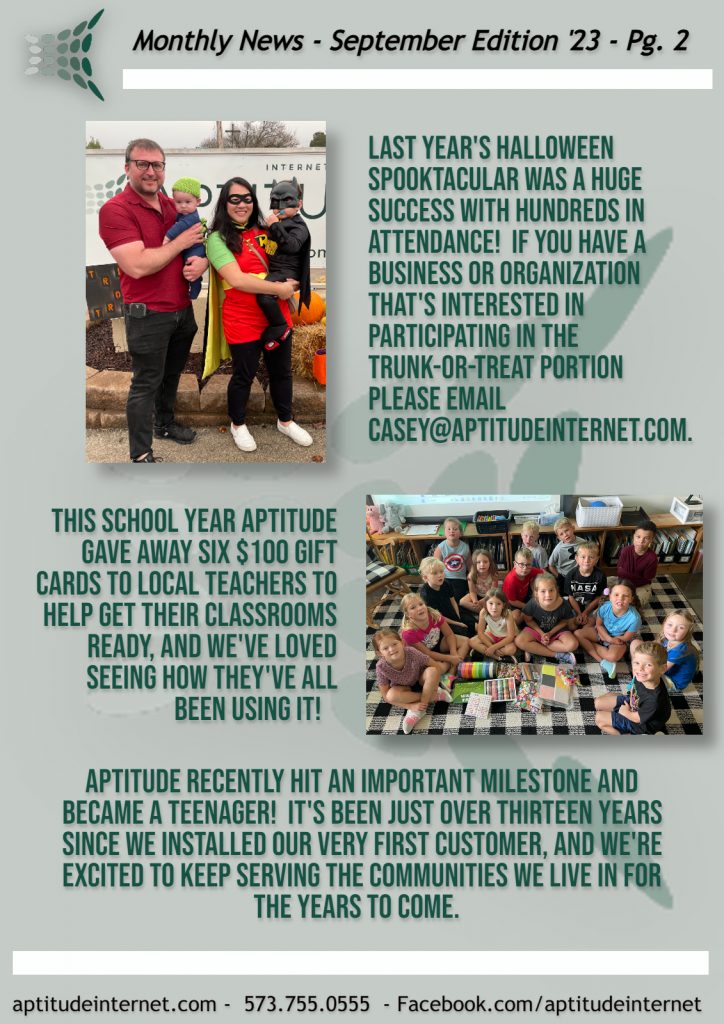 Apti-News September 2023
What's Happening @ Aptitude?
Thanks to everyone who attended our community movie nights in Ste. Genevieve, Farmington and St. James!
Our St. James office is now open at 1100 North Outer Road from 8am-4pm, Monday-Friday
We will be doing Cardinal ticket giveaways for the games on September 2nd, 17th and 30th. Like our Facebook page to be notified.
The first build in the Rolla / St. James area is nearing completion
Community News
– September 4th: Labor Day
– September 7th-9th: St. James Grape & Fall Festival at Nelson Hart Community Park. Come say hi and grab some of our premium free swag and learn about our fiber optic internet service plans
– September 22nd & 23rd: AptiWingz Challenge II at B3 Blues, Brews & BBQ in downtown Farmington
Monthly News
Last year's Halloween Spooktacular was a huge success with hundreds in attendance! If you have a business or organization that is interested in participating in the Trunk-or-Treat, please email Casey@AptitudeInternet.com
This school year, Aptitude gave away six $100 gift cards to local teachers to help get their classrooms ready, and we loved seeing how they've all been using it!
Aptitude recently hit an important milestone and became a teenager! It's been just over thirteen years since we installed our very first customer, and we're excited to keep serving the communities we live in for the years to come!