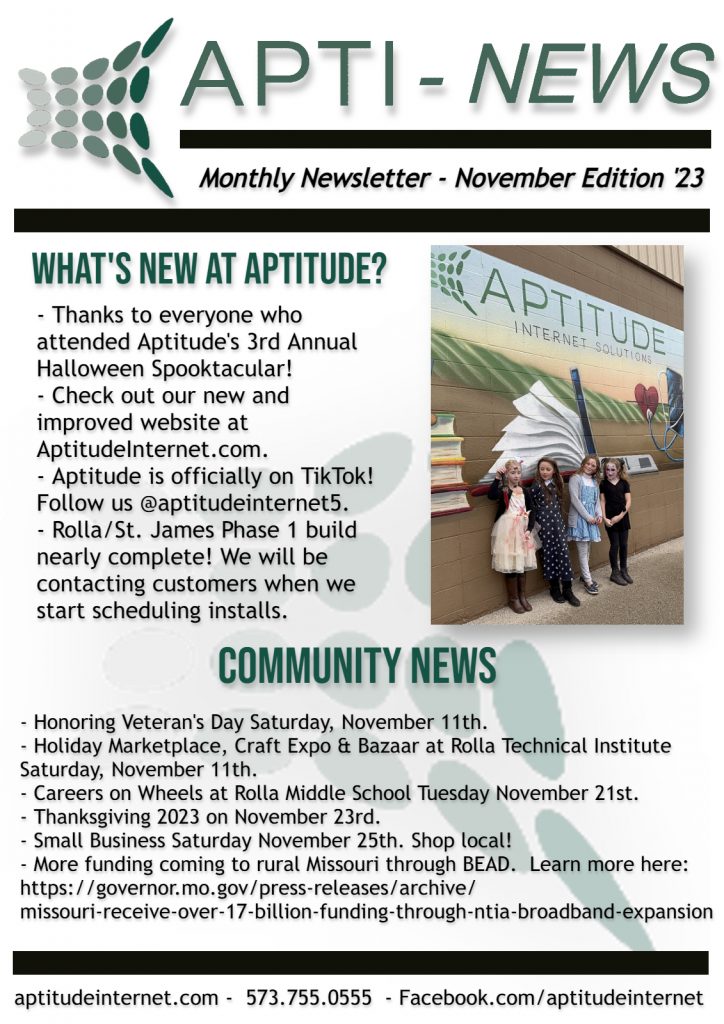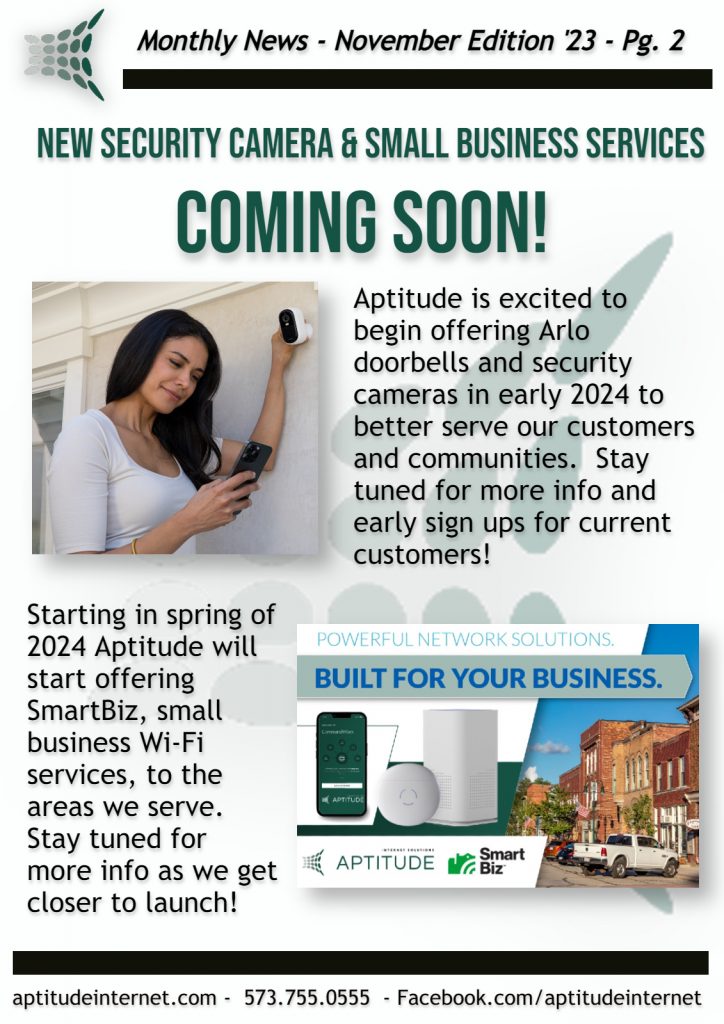 APTI-NEWS
Monthly Newsletter – November Edition '23
WHAT'S NEW AT APTITUDE?
Thanks to everyone who attended Aptitude's 3rd Annual Halloween Spooktacular!
Check out our new and improved website at AptitudeInternet.com
Aptitude is officially on TikTok! Follow us @aptitudeinternet5
Rolla/St. James Phase 1 build is nearly complete! We will be contacting customers when we start scheduling installations.
COMMUNITY NEWS
Monthly News – November Edition '23
New Security Camera & Small Business Services Coming Soon!
Aptitude is excited to begin offering Arlo doorbells and security cameras in early 2024 to better serve our customers and communities. Stay tuned for more info and early sign ups for current customers!
Starting in spring of 2024, Aptitude will start offering SmartBiz and small business Wi-Fi services to the areas we serve. Stay tuned for mor info as we get closer to launch.
Aptitudeinternet.com – 573.755.0555 – https://facebook.com/aptitudeinternet